Whether you grew up with Schoolhouse Rock, Sesame Street, the Electric Company, Romper Room or Raffi, chances are good that you can still sing a counting song that you learned way back then. Ah, there are some really great songs from those days and many a Schoolhouse Rock version is being used to teach "skip counting" in classrooms today.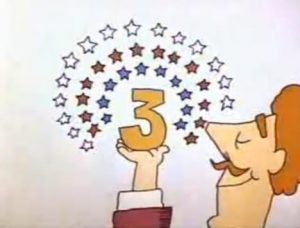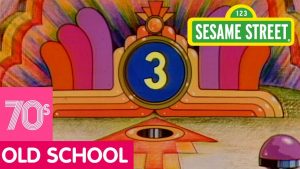 Music holds a powerful place in our brain—and singing utilizes the brain's language and music areas. When children are actively listening to music, multiple areas in their brains are lighting up! Combining music with movement is a powerful tool that we can use daily to reinforce math concepts. The more senses we involve, the more learning takes place. What's in your body sticks in your brain!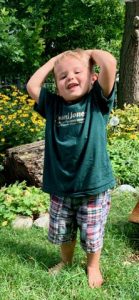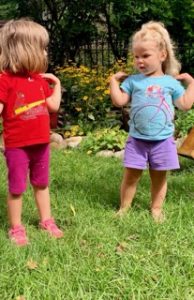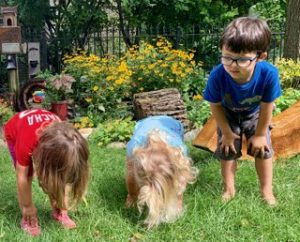 We use songs to work on vocabulary, memory and repetition. This week, the children at our center have begged to sing the song "Head, Shoulders, Knees and Toes" over and over again. It's so fun to watch the different levels of coordination, anticipation and expectations as children of different ages and abilities participate in this activity. The beauty of this song is that everybody loves it. Everyone feels successful and happy, regardless of their developmental level. It always seems to be developmentally appropriate because…it's a song!
Songs can be the easy, fun and social-emotional pillars for the children in our care. When we share counting songs such as "This Old Man" or "Five Green and Speckled Frogs," we are introducing counting and numbers and math concepts such as removing one from a group. The repetition and rhythm in these songs make it easy for very young children to remember the name and sequence of number patterns. As they learn to anticipate these patterns and sequences of events or objects, children are building early math skills that they will need in the years to come.
We also use songs to tell stories and to ease into transitions or new activities, such as pickup time and naptime. At nap time, each child gets to choose a book that we will read as a group. The songbooks make an appearance weekly. I am quite certain that the children all think that they can "read" "The Wheels on the Bus" or "Five Little Monkeys Jumping on a Bed" as they sing the songs along with me. Another daily favorite is "Teddy Bear, Teddy Bear," which—ironically—I can remember singing back in kindergarten, accompanied by Mrs. Smith and her piano.
This is the way we wash our hands, wash our hands, wash our hands…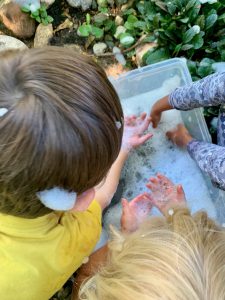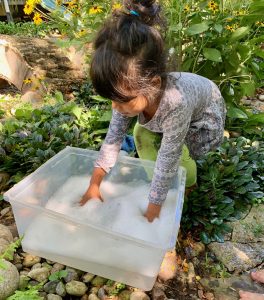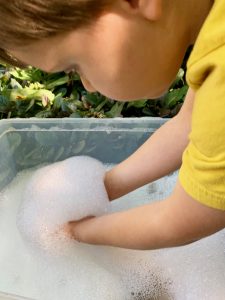 Using songs in your daily routines can help you meet the math standards for early childhood education. Keep it light, easy and age-appropriate! Sing loud, sing often, sing off-key! The children don't care. That won't be what they remember. They will remember the words to the song, which will lay a strong foundation for their future math learning. Perhaps that's what Schoolhouse Rock had in mind. A strong "rock" foundation!
Interested in using songs to lay the foundation for later math learning? Take a look at some of my favorite music and movement books:
Inch by Inch: The Garden Song by David Mallett (HarperCollins, 1997)
Five Little Ducks by Raffi (Knopf Books for Young Readers, 1999)
Head, Shoulders, Knees and Toes by Annie Kubler (Childs Play Intl. Ltd., 2002)
Mother Goose's Action Rhymes by Axel Scheffler (Pan MacMillan, 2017)